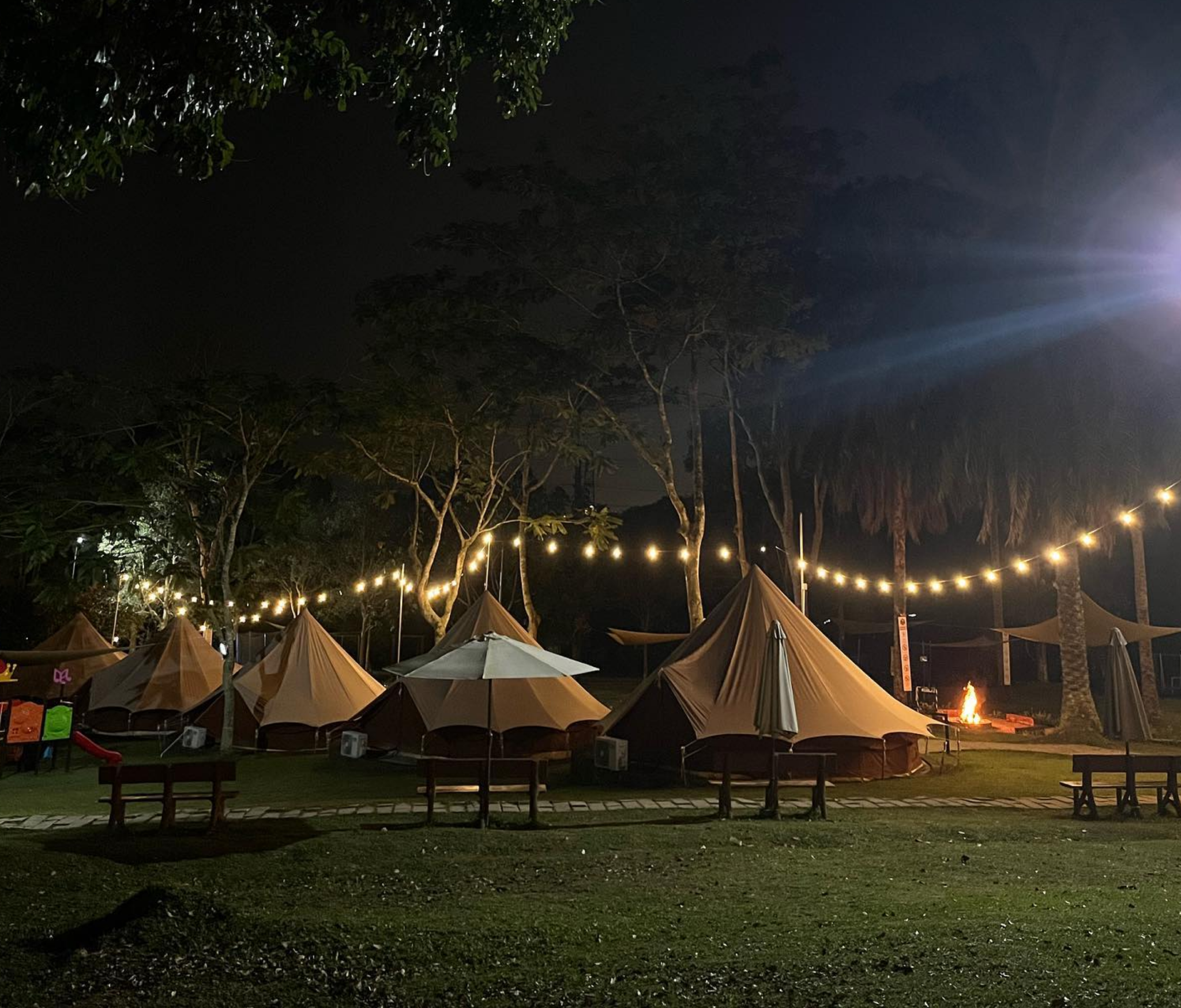 Unwind in Style: GL@W – Where Dreams Come to Life!
Located in Wetland Putrajaya, Precinct 13, Glamping @ Wetland Putrajaya (GL@W) is one of the best glamorous camping experiences! Surrounded by tall trees, GL@W also offers a number of activity options from a quiet and relaxing retreat. There are also extreme activities, for those who enjoy extreme activities.
Activate YAS ACTYVE
Activate YAS ACTYVE protection via the form below. Please note, ACTYVE needs to be activated at least one day before arrival and for each individual older than 16 years of age.
Learn More About GL@W Glamping
At GL@W, we combine luxury, excitement, and natural beauty to create an unforgettable glamping experience. Join us and embark on a journey that will leave you with cherished memories that last a lifetime. Your extraordinary adventure awaits!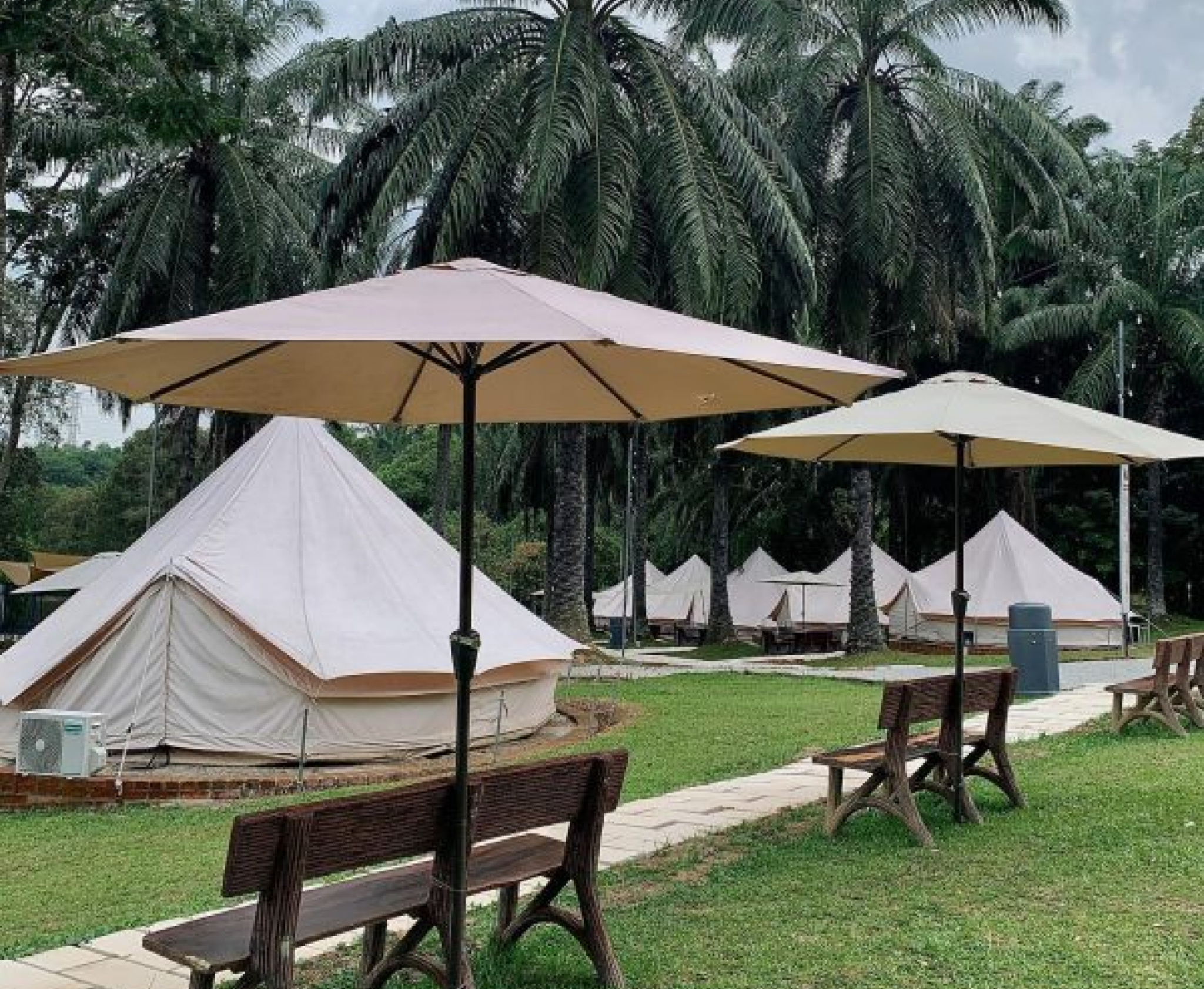 Embrace Nature's Delight at GL@W
Discover the ultimate glamorous camping experience at GL@W, nestled in the serene Wetland Putrajaya, Precinct 13. Prepare to embark on an unforgettable journey surrounded by towering trees, where tranquility meets adventure.
Where Wilderness Meets Comfort: Captivating Tents at GL@W
At GL@W, we prioritize your comfort and satisfaction. Choose from three exquisite tent options: the cozy "Double Tent," the spacious "Quad Tent," or the versatile "Triple Tent." Each tent is thoughtfully furnished with comfortable beds, ensuring a restful night's sleep. To keep you cool in any weather, air conditioners and fans are provided.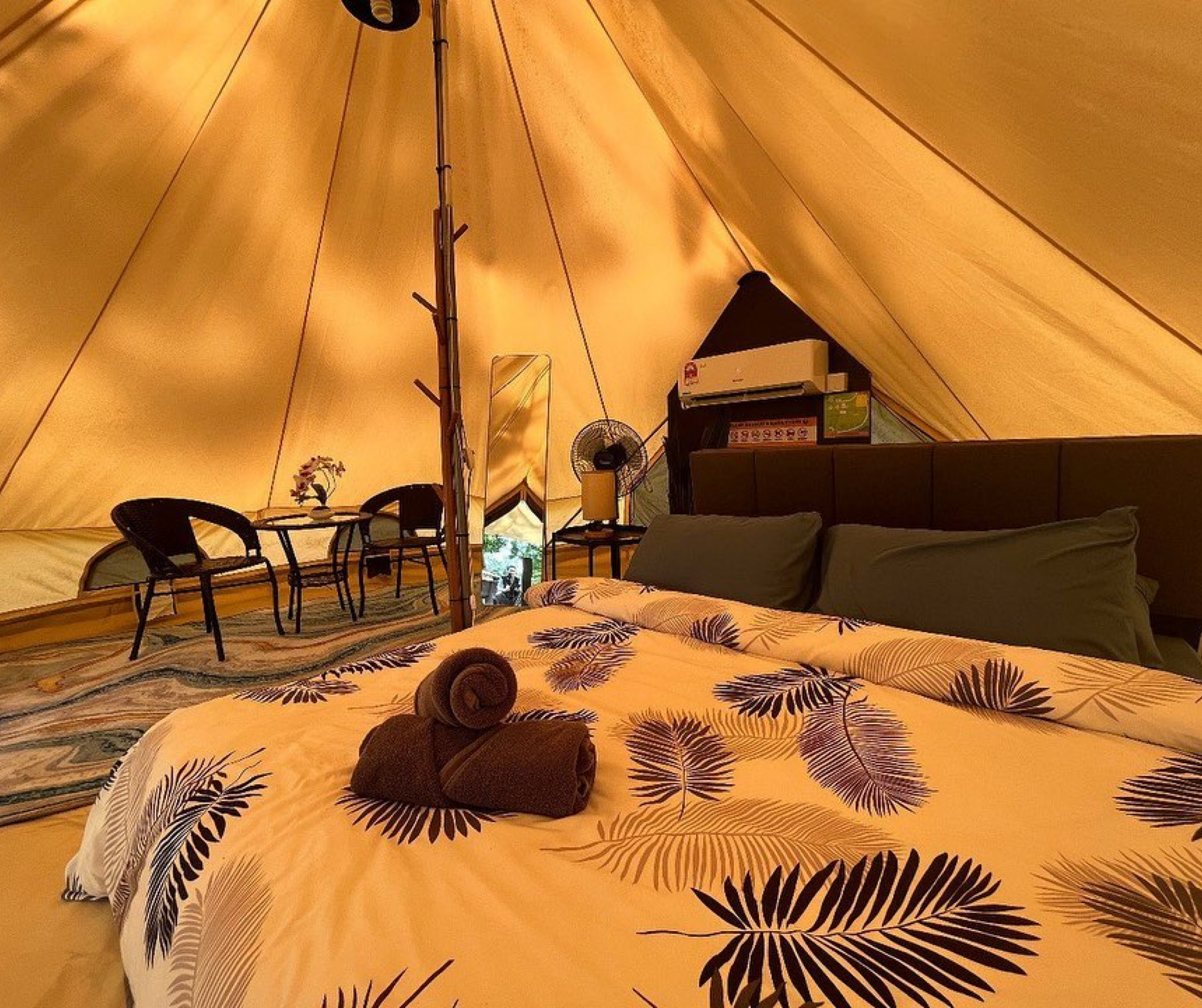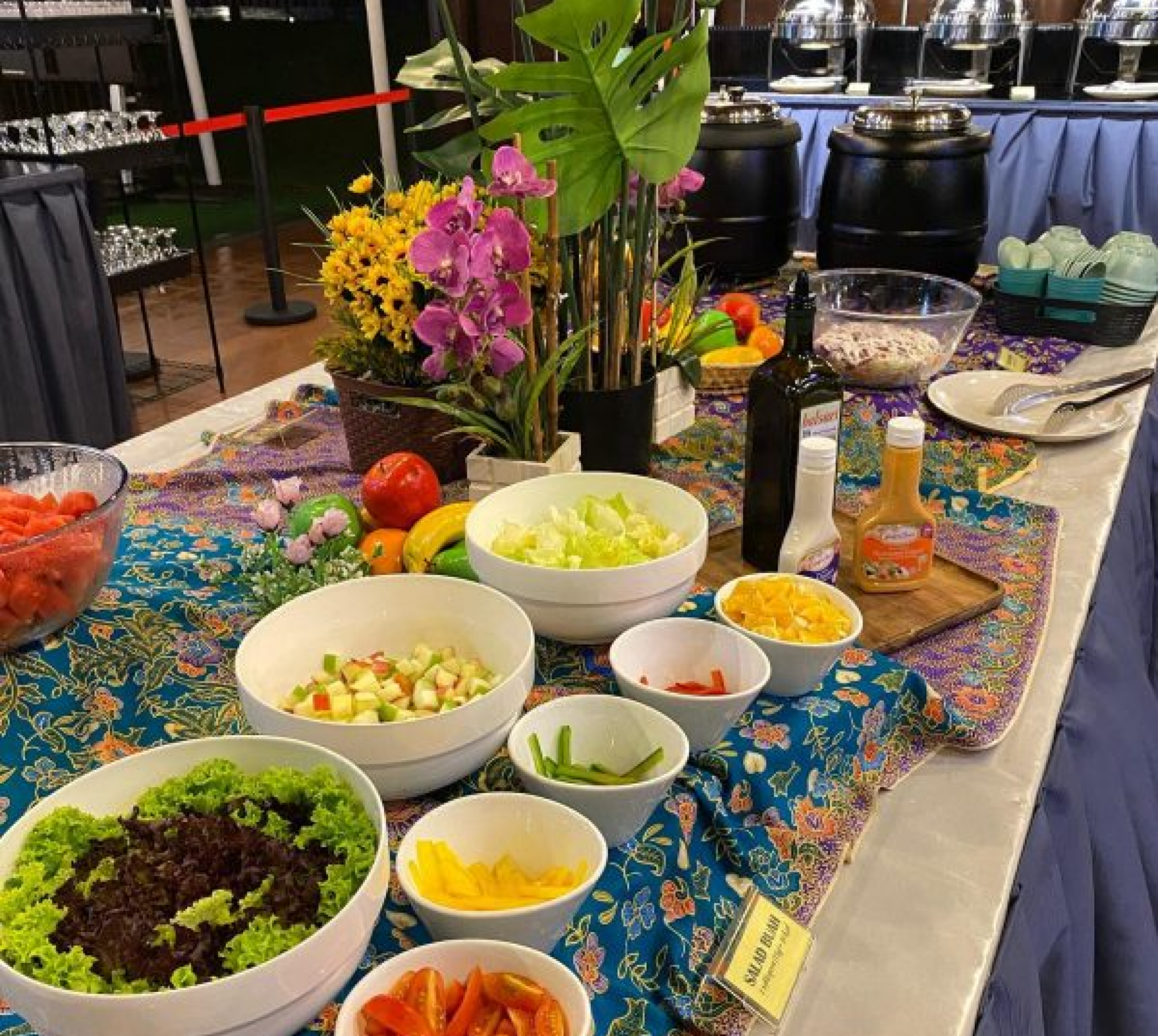 Culinary Adventures Unveiled: Savory Moments at GL@W
Get ready for a culinary adventure like no other at GL@W. Immerse yourself in a feast for the senses as we present four tantalizing buffet meals. From a hearty breakfast that kick-starts your day to delightful lunches and two sumptuous dinners, we are dedicated to ensuring your appetite is appeased and your dining experience is nothing short of extraordinary.
Energize Your Day: Action-Packed Fun at GL@W
At GL@W, the fun never stops! Dive into a world of thrilling activities that will leave you energized and smiling all day long. Take aim and try your hand at archery, feel the adrenaline rush as you bounce on the trampoline, or unleash your competitive side with a lively game of badminton. For nature enthusiasts, our bicycle rentals at just RM 5 for 3 hours allow you to embark on a memorable exploration of the scenic Wetland area.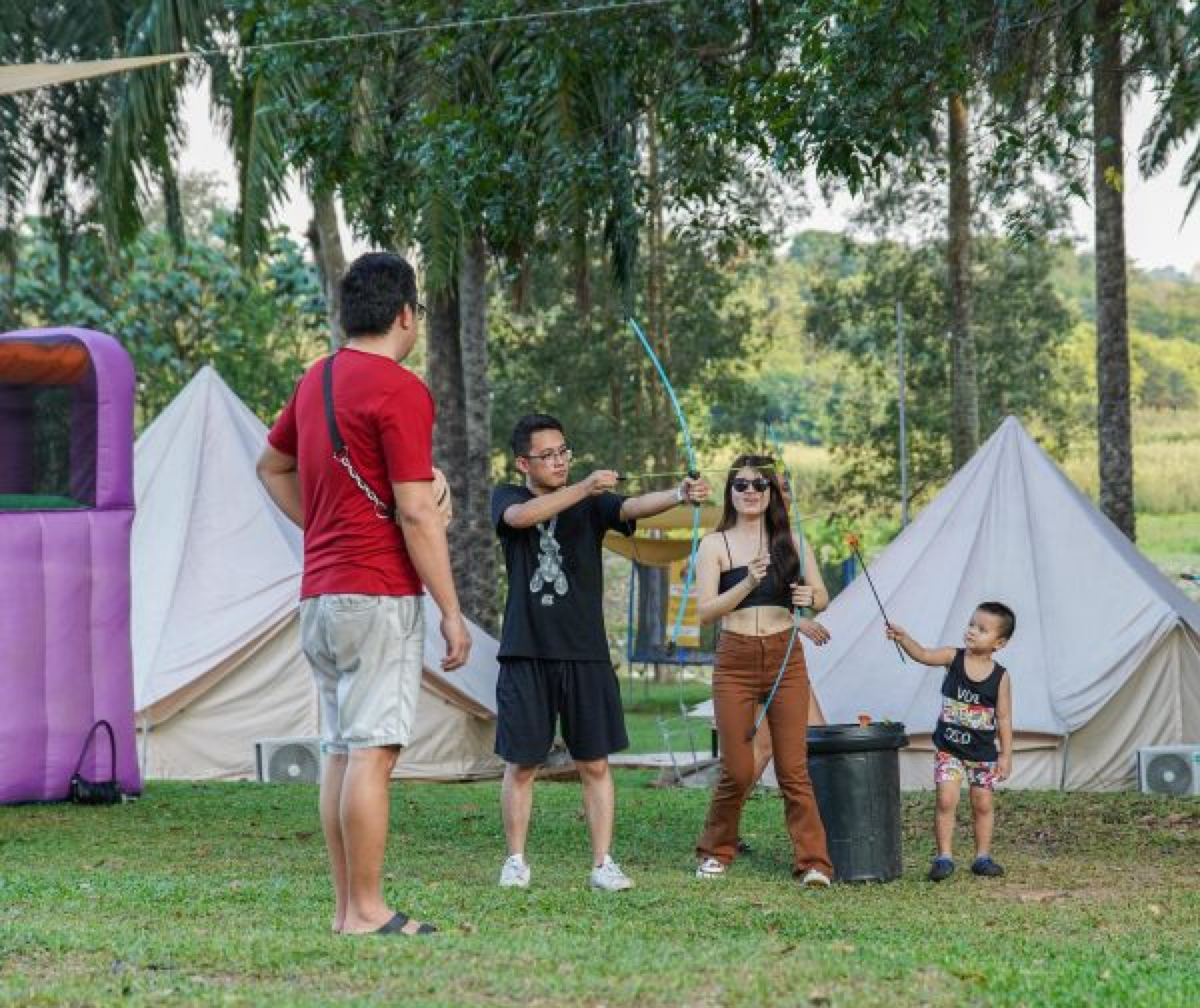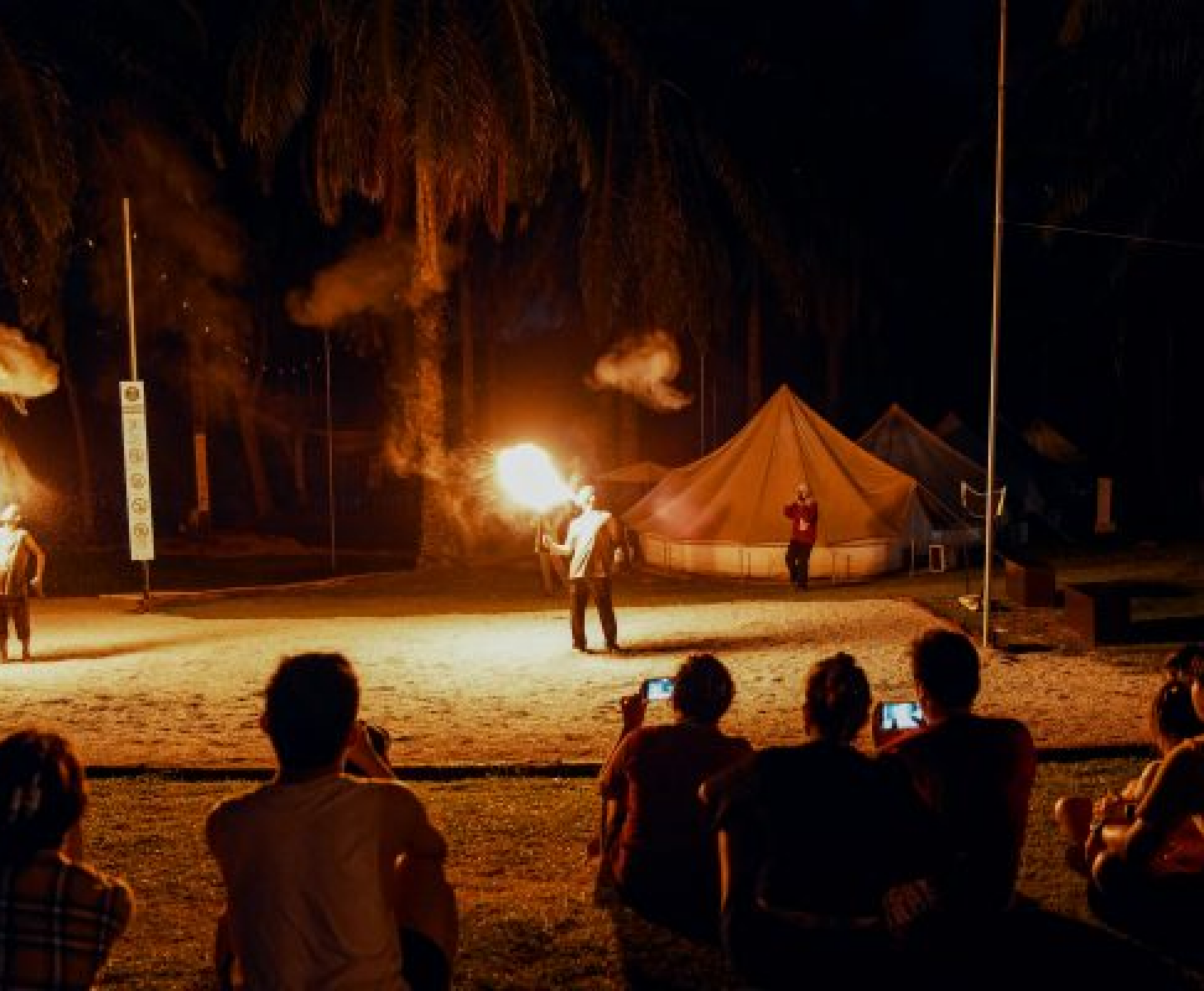 Nighttime Wonder at GL@W : Unforgettable Evening Delights
When the day turns into night, GL@W becomes a hub of excitement. Admire the beautiful night sky and take pleasure in the exciting evening entertainment. Sing along with karaoke, be thrilled by impressive fire shows, gather around a cozy bonfire, and savor a tasty barbecue dinner buffet.